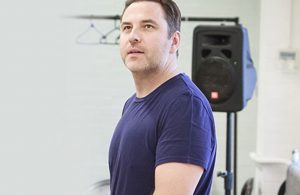 In 2008 David Walliams made he stage debut in Harold Pinter's No Man's Land at Gate Theatre in Dublin.
Later on in 2013 he played the role of Bottom from A Midsummer Night's Dream by William Shakespeare at the Noel Coward Theater.
Five of Davids published children books have also been adapted into plays and musicals. This includes Mr Stink, Gangsta Granny, Awful Auntie, Billionaire Boy and The Midnight Gang.
He also has another book being adapted and hitting theatres in 2019, 'The Boy in the Dress'.